Sammlung Platz
pronounced: sum-loong plots
With its enormous wood beams and hammered rod iron accents
Sammlung Platz provides an exquisite setting with rustic charm for your next gathering.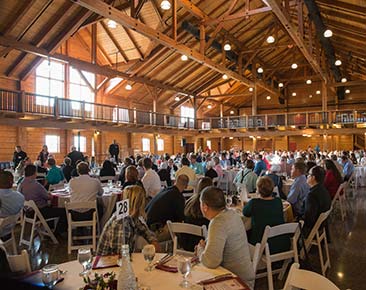 CORPORATE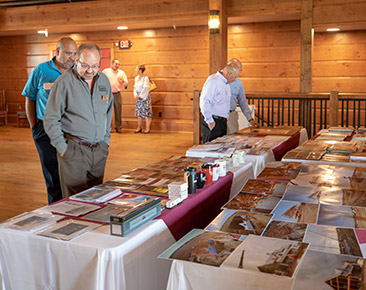 FUNDRAISER
Coordination
The professional staff strives to understand your specific event needs and will collaborate with you from start to finish to meet those needs, ensuring that your event is a success.
Preparations
Sammlung Platz provides the space, giving you the liberty to use the vendors of your choice for food, decorating, sound and entertainment. They will simplify your day by taking care of the setup and tear down of tables and chairs and even do the majority of the clean up afterward so that you can focus on enjoying your event.
(Note: All vendors must be approved by Sammlung Platz.)
Maximum capacity 1,000 people
Large outdoor space available
26,000 square footage
2 Levels with balcony
Parking for 500 vehicles
Removeable Stage Available
2 miles from downtown Nappanee
39 minutes from South Bend Airport
90 minutes from Fort Wayne Airport
Audio/Visual Equipment
Large warming kitchen
Tables and Chairs
Food warmer
Ice Machine
Large coffee maker
Microwave
Outdoor rentable space
Nearby lodging
Note: Sammlung Platz is an alcohol-free venue.
Recommended Vendors
Catering (approved caterers)

Chuck Wagon Grill: (574) 248-0386

Mullet's Dining: (574) 773-2140

Cakes
Florists
Speciality Drinks
Witness the incredible engineering come together
with the raising of the Sammlung Platz event center.